EVENT DATE: WEDNESDAY JUNE 7, 2023
TIME: 1:30 pm SHOTGUN
REGISTRATION DEADLINE: MAY 31, 2023
This is a fun, annual event for a great cause to raise money for the Canadian Cancer Society – Breast Cancer & Prostate Cancer Research.  This year's event will be a Step-Aside Scramble, and dinner is included.  Guests are welcome – our goal is to raise as much money as possible for this worthy cause!
Registration
The registration fee of $150 will be handled in two parts.  As part of this registration process, please go to at fundraisemyway.cancer.ca/campaign/sleepy and make a minimum donation of $75 per golfer directly to the Canadian Cancer Society.  This portal has been established solely for this event.  Here's the QR code that will take you directly to the event page.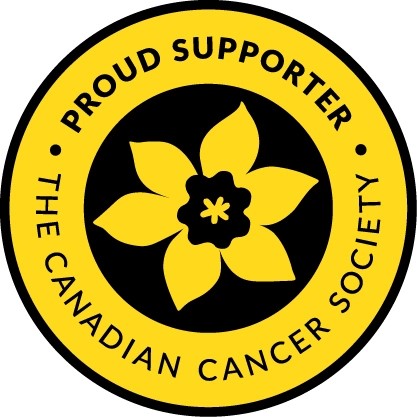 The remaining $75++ fee for golf and dinner for you and your guests will be charged to your account by the club.
Please note: Fees will be applied to member accounts the day after the registration deadline.
In Memory of and In Honour of Donations
If you would like to honour a cancer survivor or remember someone you have lost to cancer, with a minimum $30 donation, a sign will be placed on the course the day of the event.  You are also welcome to make a general donation to the Cancer Society.  The donation form with full instructions is HERE, or you can pick up a copy in the Pro Shop.
Format
Players can register as a single, pair, threesome, or foursome, and mixed teams are welcome. We will pair those who don't register as a full team randomly through the golf genius software. As this is a fun charity event, handicaps are not required to play.
Men will play from the White Tees and Ladies will play from the Red Tees.
Menu
On-Course Station with Beverage Pairing (Hole 7)
Chicken Skewers & Caprese Skewers, Fresh Focaccia
EVOO/ Rosemary/ Garlic/ Lemon Zest/ Tomato/ Bocconcini/ Basil Pesto/ Balsamic Glaze
On-Course Station with Beverage Pairing (Hole 14)
Ahi Tuna Poke & Fresh Fruit Cups
Wonton Chips/ Sesame Soy Marinated/ Sriracha Aioli/ Cucumber/ Avocado/ Scallion
At The Turn
One Shot Soft Serve Ice Cream
Strawberry/ Vanilla/ Chocolate/ Peach Mango/ Mint Chocolate/ Blueberry
Dinner Buffet 6 PM
Blue & Pink Cocktails
Dinner Rolls & Butter Balls
Cold Station
Field Greens Salad/ Caesar Salad/ Marinated Grilled Vegetables
Charcuterie Grazing Station
Imported & Domestic Cheeses/ Smoked & Cured Meats/ Olives/ Giardiniera/ Pickles/ Grapes/
Berries/ Preserves/ Crudite/ Dips
Seafood Station
Cocktail Shrimp/ Smoked Salmon/ Assorted Sushi and Maki Rolls
Carving Station
Marinated Striploin/ Mini Yorkshire/ Au Jus/ Grainy Mustard/ Dijon/ Horseradish
Dessert Station
Petit Cakes/ Dessert Squares/ Fresh Sliced Fruit/ Assorted Cookies